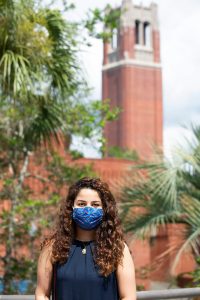 When deciding to buy a meal plan, especially for the first time, UF students and parents, here are a few things to consider:
Go to the Gator Dining website at https://gatordining.com/ for information, FAQ's and meal plan descriptions.
Safety First:  Gator Dining has put in place numerous protocols across all dining locations on campus to provide the safest and most consistent program in the area.  Any changes to service or operations have been done with safety in mind.  So while things may be a little different than past years, we believe Gator Dining still offers great value and a robust program.  Our two resident dining locations, Fresh Food Company and Gator Corner are serving all meals in take-out packaging for safety, and while the meals are currently not all you care to eat, students will get full portions for each meal and can feel free to ask for an extra serving as they go through the lines.  The goal is to provide a full meal experience, but it is not set up to provide multiple meals during one visit.  With a more limited menu selection, students are encouraged to look at the location menus ahead of each meal to see the variety offered at any particular meal period.  Meal swipes can be used at either dining hall.  Following University and local COVID guidelines, there is limited seating in each location.  If your student is able to dine in and would like "seconds", that is available to them.  If they leave the location, they would need to utilize another swipe to gain access to the space.
Talk to your child about their realistic eating and dining habits.  If they do not think they will leave their residence hall in the morning, you may not need the All Access plan if they will be skipping breakfast each day.  If your child is not returning home after Thanksgiving break, Gator Dining is now offering a 175 Meal Block Plan that includes $500 in flex dollars.  Any of the All Access plans include one use or exchange of their meal swipe each day to use in specific restaurants on campus. If your student will be eating multiple meals each day, or may want to reenter the dining halls multiple times each meal, then an All Access plan may be the best value for them.  Feel free to contact the Gator Dining team at GatorDining@admin.ufl.edu to discuss the best options for your student.  Meal plans can be changed up until 9/7 and after that date meal plans can be upgraded, but not downgraded.  Meals plans can then also be changed between the fall and spring semesters if your student's need changes.  Keep in mind that unused Flex Bucks will carry over to the spring semester, but meal plan swipes do not.
Not sure about a meal plan…you can try our Declining Balance plan, which is $700 that is accepted at any Gator Dining location.  You can use these funds to pay the door price at either Resident Dining Hall location or at any restaurant, coffee shop, or POD market on campus.  These funds carry over semester to semester and year to year, until the student leaves campus, and the funds can be replenished at any time.  If you are undecided on the $700 plan, you can start with a minimum deposit of $15 or $500 if using financial aid.
Matt Mueller
Director of Food and Beverage Services
Business Services
Division of Business Affairs
352-392-0306 Office
mmueller1@ufl.edu