Save on Your Next Vending Purchase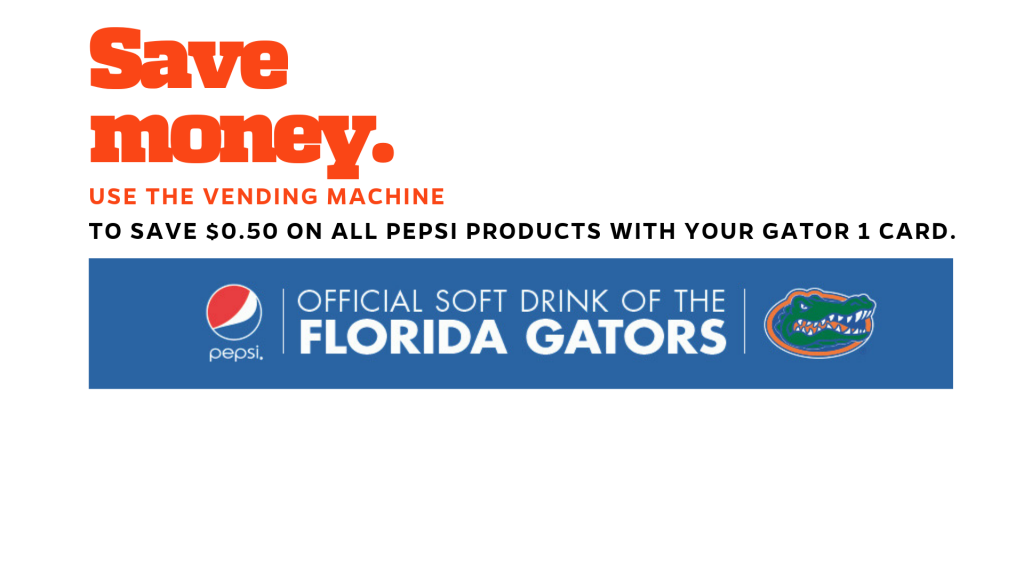 Students, faculty and staff at the University of Florida can save on Pepsi products by making a purchase using a valid Gator 1 Card.
Thanks to the support of Pepsi, on-campus vending machines offer a 50 cent discount on all Pepsi products purchased using a Vending account on the Gator 1 Card.
To set up a Vending account, please visit Vending Account at Gator 1 Central or visit a Gator 1 Central office on campus.
All proceeds from on-campus vending purchases are collected into the President's  Scholarship Fund, and distributed to student scholarships at the President's discretion.