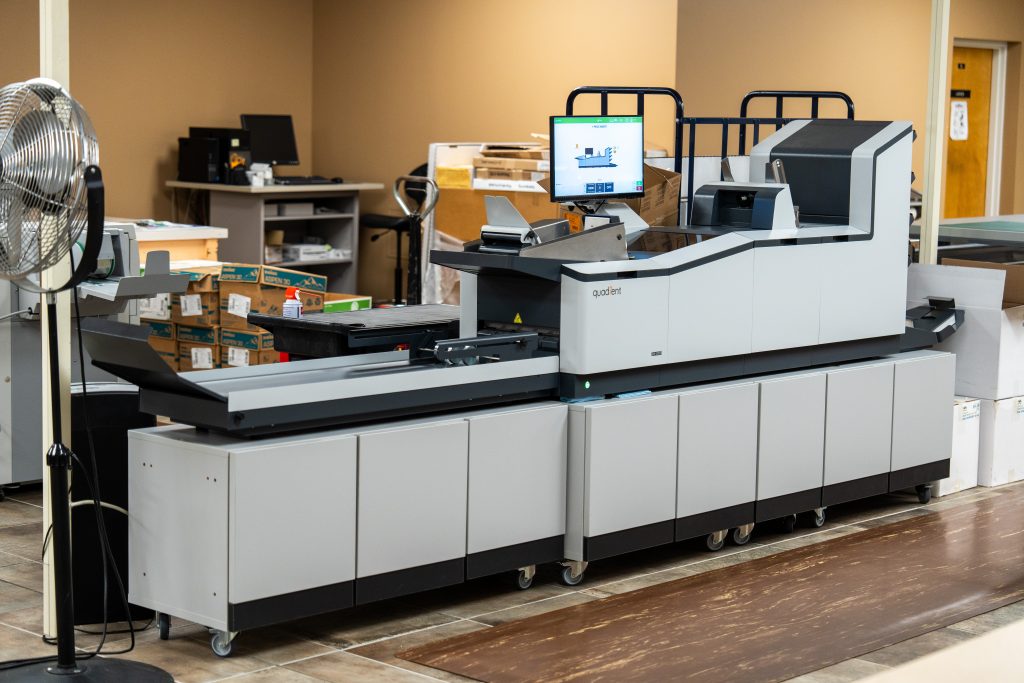 If you would like to place an order at the UF Print Shop, please call 352-392-1134 or email UFPrinting@bsd.ufl.edu
We are a full-service print shop located on the main campus of the University of Florida.
Free pick-up and delivery are available on the UF campus.
This full-service print shop offers
Color Copying
Banners
Graphic Design
Forms
Newsletters
Postcards
Brochures
Binding
Flyers
Laminating
Certificates
Posters
Canvas Prints
Business Cards
UF Document Services has the technology to print color copies on most types, weights and sizes of paper. A wide-format printer produces posters and banners with high-resolution images in vibrant colors. Image technology and customer service combine to assure customers the finest product at the lowest price. We can also put the finishing touches on projects with folding, stapling, laminating, and binding services. A graphic artist is also available to assist with design and layout to make any project a success.
Document Services is located at 3030 Radio Road on the Southwest portion of the campus between Elmore Hall and Facilities Services. Lakeside Residential Complex is directly across the road. Visitor parking is available for free in front of the building.
Mail & Document Services
3030 Radio Road
PO Box 112001
352.392.1134