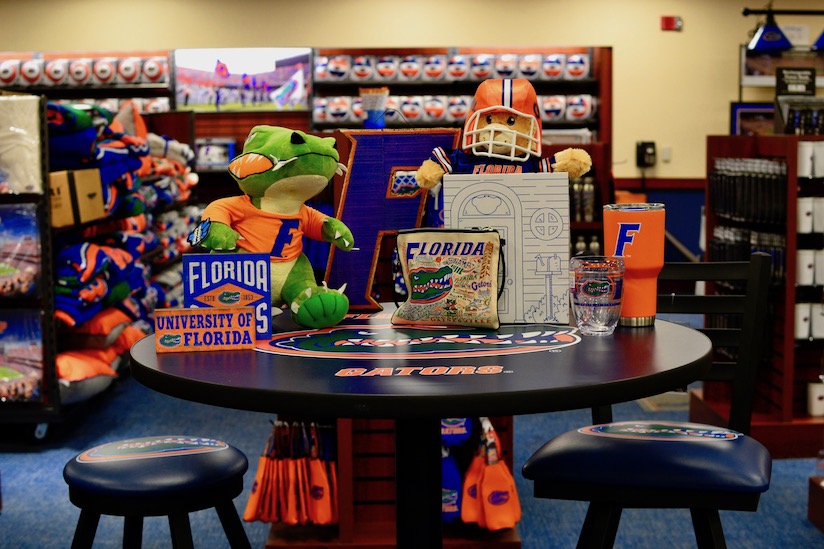 The UF Bookstore, located in the UF Welcome Center, is your one-stop shop to fulfill all of your needs for course materials, clothing, technology, and supplies.  We have a wide range of apparel which includes everything from t-shirts, sweatshirts, jerseys, and hats.  And do not forget to shop our wide selection of gifts to make sure you have all of your fan gear.
Hours of Operation
The UF Bookstore at the Reitz Union: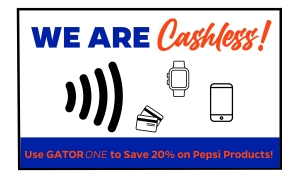 Monday – Friday 8 a.m. – 6 p.m.
Saturday – 10 a.m. – 5 p.m.
Sunday – 12 p.m. – 5 p.m.
The Health Science Center Bookstore:
Monday-Friday: 8 a.m. – 4 p.m.
Saturday, Sunday: Closed
The Law School Bookstore:
Monday – Thursday: 8 a.m. – 4:30 p.m.
Friday: 8 a.m. – 2 p.m.
Saturday and Sunday: Closed
For additional information, please call (352) 392-0194.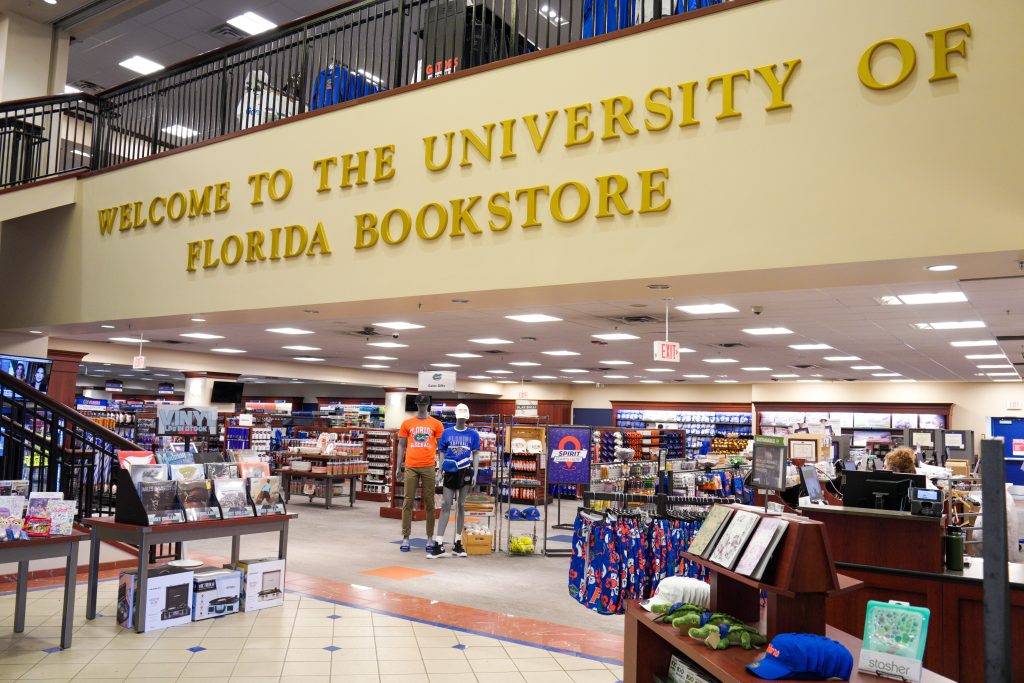 UF Bookstore – Selling Books Online
Simply find your ISBN to get started
Enter your info and send in your book(s) within 14 days of receiving your sell-back quote
Score FREE shipping and receive payment via check or PayPal
UF All Access
The UF All Access electronic textbook program, run by the UF Bookstore, is designed to help students afford the cost of higher education through the purchase of digital textbooks. Since its inception in 2012, UF All Access has saved students millions of dollars compared to purchased hard-bound textbooks. Also offered through the UF Bookstore is the Bookstore Line of Credit option, also known as the textbook deferment option, which allows the purchase of textbooks and supplies using your GATORONE. For questions about the All Access program, please call (352) 392-0194.