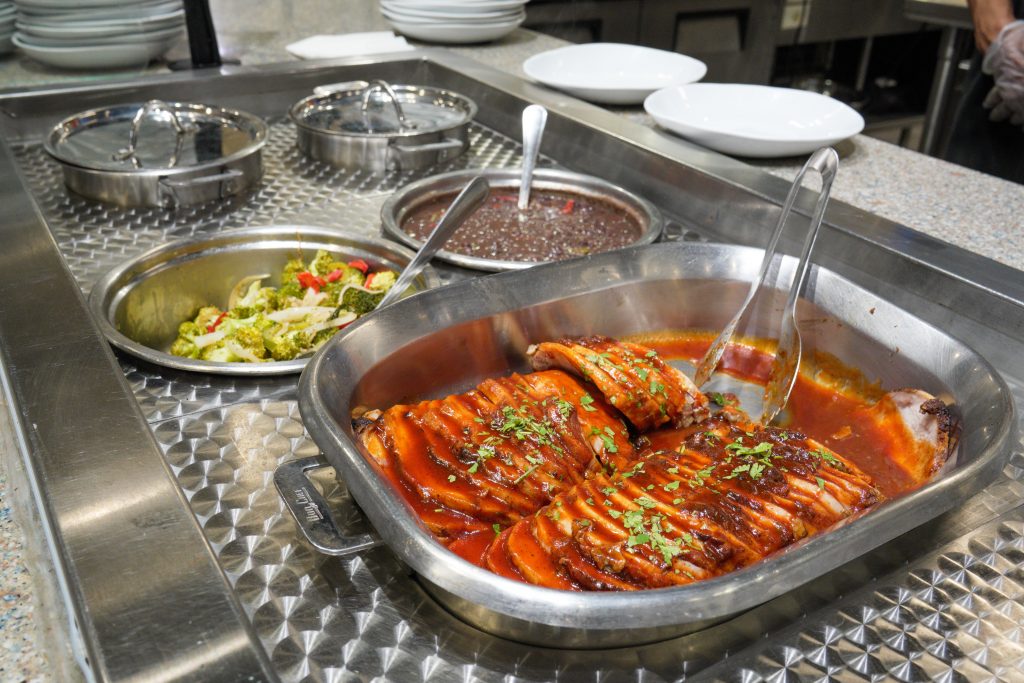 Contact Us
Meal Plans
Email
Contact
Meal plan questions
Call (352) 392-9787

Text Florida Fresh Dining (352) 618-3859

Account concerns (please include your UFID)
dining@bsd.ufl.edu
Call 352-392-0306
Catering
Email
Contact
Have an event that needs catering?
Khara.Potter@compass-usa.com
Call 352 392-3463
Special Dietary Needs
Email
Contact
Questions about dietary needs on campus?
Sydney Watkins, RDN
syd.watkins@compass-usa.com
Call Florida Fresh Dining Meal Plan Office: (352) 392-9787
Dietician Cell Phone: (903) 721-7951
Hospitality starts here at the University of Florida!  UF has over 45 dining locations including two all-you-care-to-eat dining halls, a brand-new food hall and favorite national brands such as Starbucks and Chick-fil-A.  Florida Fresh Dining also features local rotating restaurants at a "Taste of Gainesville" in the Reitz Union and has an on-campus Mi Apa and Opus Coffee.
Meal Plans are an exciting way to meet new friends and build community.  Florida Fresh Dining offers diverse selections and convenient options for Gators living on and off campus. Meal plans are automatically loaded on your GATORONE and students may use their meal plan through the TransAct mobile ordering app, at a contactless kiosk or at the register.  Meal plan members are invited to exclusive dining events throughout the year.
A full-time registered dietitian is available for one-on-one consultations to discuss how dining can accommodate most dietary needs.  Text us at 352-618-3859 for more information about meal plans, dining locations and more! #LoveWhereYouChomp
To buy a meal plan, please visit our meal plan page.
Add Declining Balance: Use Credit/Debit Card
Add Declining Balance: Use Student Account/Financial Aid
For parents and spouses, click here to add value to your family member's card or to buy them a meal plan.
Click here to read the 2019 Food Service Master Plan.