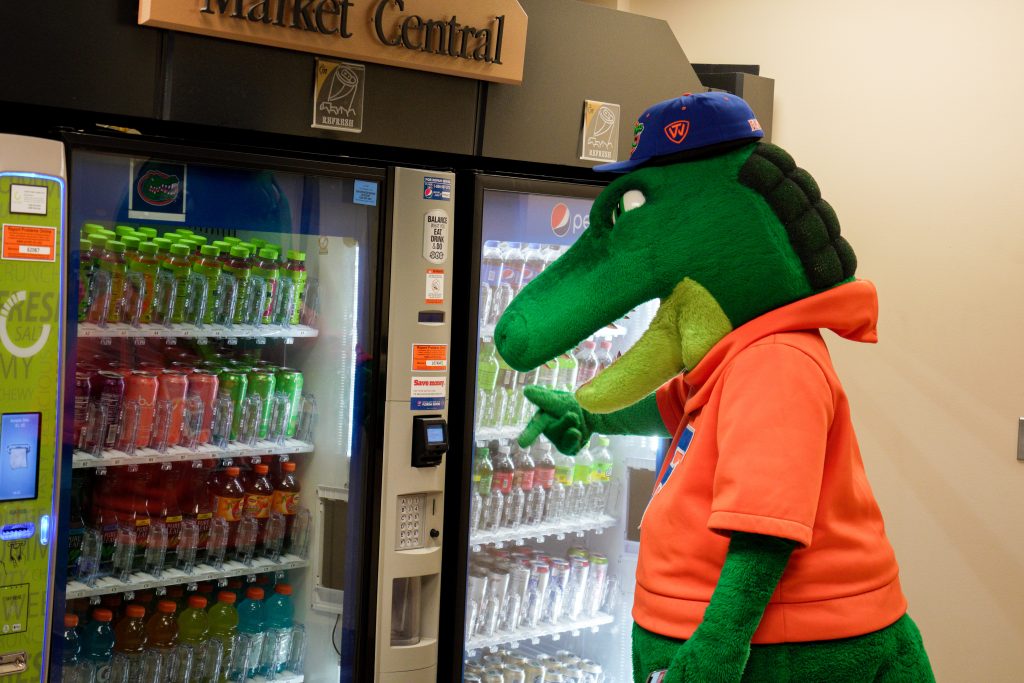 The University of Florida and its vending partners, Canteen and Pepsi, operate a variety of vending machines throughout campus.
Machine types include beverages, snacks, school supplies, and PPEs, including masks and hand sanitizers. These machines are located at major vending areas, academic and administrative buildings, student residence halls, and recreational facilities. Hand sanitizing stations are installed for your convenience.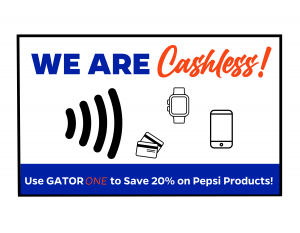 Add funds to your Gator Bucks account and enjoy 20% off snack (Canteen) and beverage (Pepsi) purchases at campus vending machines.
Depending upon the machine type and location, vending operations can be initiated by coins; paper currency; Visa, MasterCard, or American Express credit cards; or your Mobile GATORONE with established account balances.