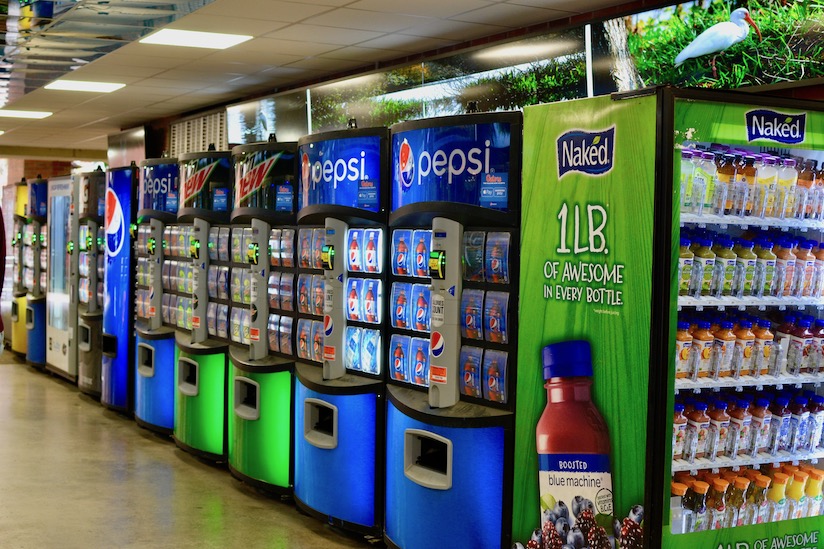 The University of Florida and its vending partners, Canteen and Pepsi, operate a variety of vending machines at locations throughout campus.
Machine types include beverages, snacks, laundry washers and dryers, and school supplies. These machines are located at major vending areas, academic and administrative buildings, student resident halls and recreational facilities.
Depending upon the machine type and location, vending operations can be initiated by coins; paper currency; Visa, MasterCard, or American Express credit cards; or Gator 1 Cards with established vending account balances. The Gator 1 vending account can be opened in person at Gator 1 Central or online. This prepaid debit account is for students and staff members to use exclusively for vending machine items.
Students and staff members will receive a $0.50 cent discount on Pepsi purchases made with a Gator 1 Card at any vending machine on campus.