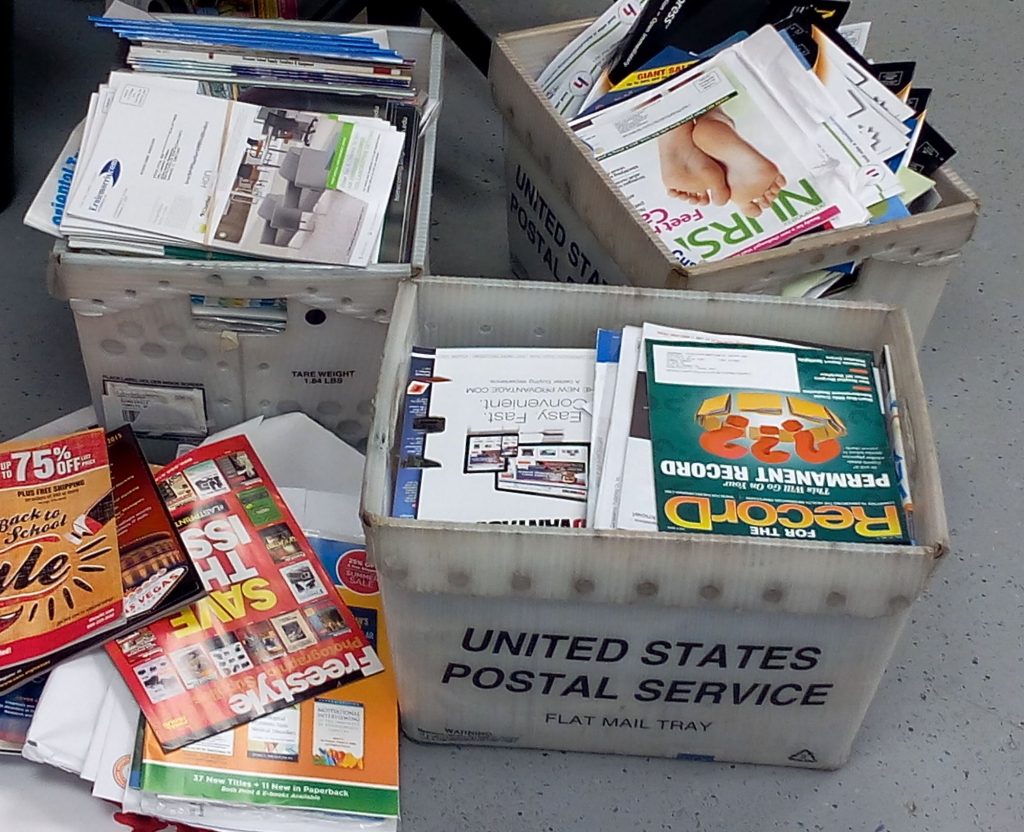 Unwanted Mail
Mail Services has dedicated staff to sort unwanted mail from the official UF mail. Senders are contacted and notified to opt-out the University of Florida from the mail list.
UF Toner Recycling Program
How to Recycle Inkjet Cartridges, Laser, Toner, Drums, Fusers:
Place bag with used toner cartridge in same bag and the same box in which the

replacement cartridge arrived.

Seal both ends of box with tape.
Place properly packaged cartridge next to the outgoing mail tub.
Properly-packaged toner cartridges will be picked up and returned to manufacturer.
Highlights
Currently utilizing 30% recycled-content paper for internal printing.
Initiated and manage the campus-wide toner cartridge recycling program.
Electronic filing is used in order to reduce the need for paper files.
Operating the Junk Mail Reduction program.
Staff use sustainable transportation options such as bus and hybrid vehicles.
Mail & Document Services provides staff with an electric Segway vehicle for single occupant transport on campus.
GROW Certified Bronze Level
The Office of Sustainability educated the UF Passport, Mail and Print Shop on a wide range of sustainability topics, including support for alternative modes of transportation, understanding building systems and ways to conserve energy resources in the workspace. The shop received a GROW (Green Recognition for Offices & Workspaces) certification level of BRONZE and will continue to work toward a more sustainable future.