Save On All Vending Purchase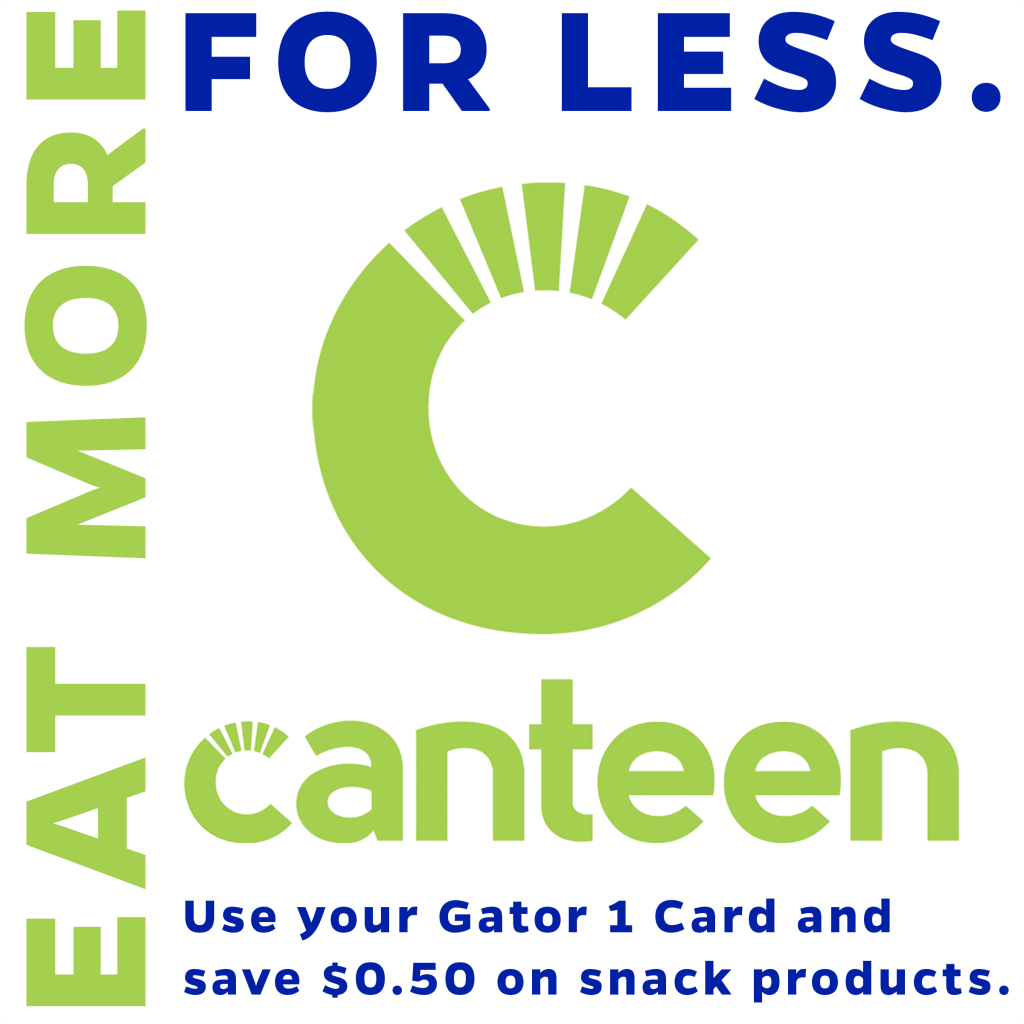 University of Florida students, faculty and staff members can save $0.50 cents on all campus vending purchases made with a Gator 1 Card.
The UF community can take advantage of this discount by opening a Gator 1 vending account online or in person at Gator 1 Central. This prepaid debit account is for students and staff members to use exclusively on vending machine items.
Canteen joins Pepsi in offering this discount, which started earlier this year. With these discounts, students, faculty and staff members who use their Gator 1 Cards get products with maximum convenience and the lowest prices on the market. ­
"Canteen continues to provide a wide variety of convenient snacks, including several healthy options. The Gator 1 Vending account gives great value to users," said Wilcley Lima, Associate Director, Business Services. "Pepsi and Canteen continue to offer exceptional value to the University community."
For questions or concerns, contact us or visit Gator 1 Central on the mezzanine level of the UF Bookstore & Welcome Center.