Campus Partnerships Creates Sustainable Framework for UF Dining Locations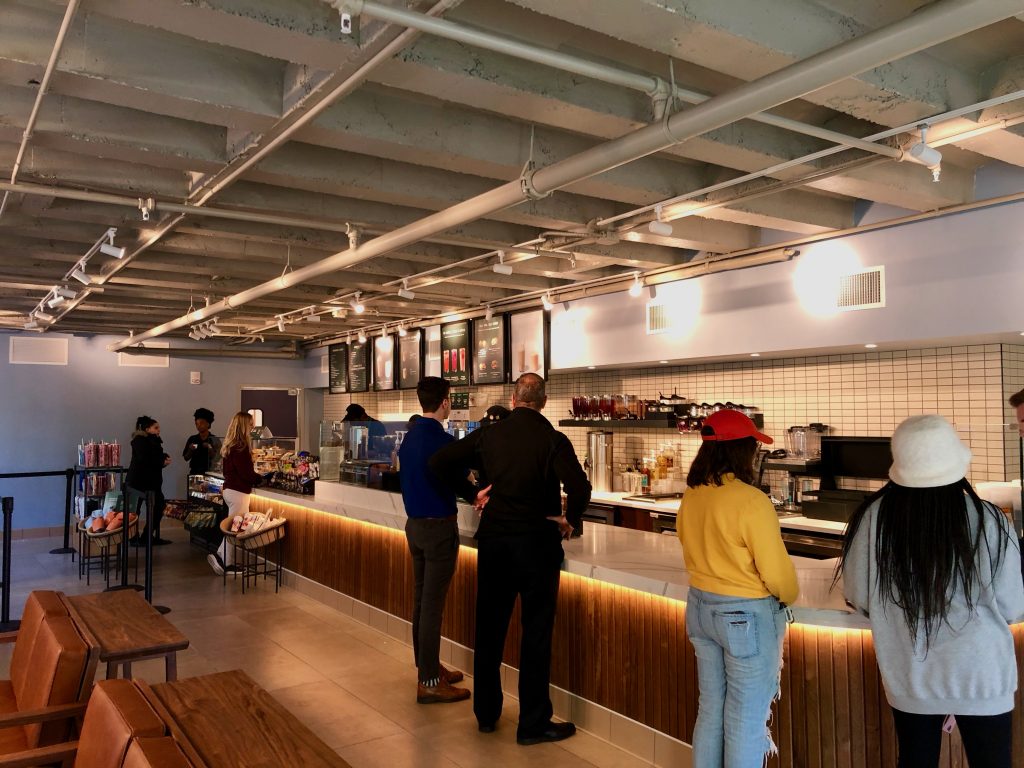 Business Services' new year resolution is to create a more sustainable environment for the enjoyment of the University of Florida community. With this in mind, Business Services is partnering with UF Planning Design and Construction (PDC) to create a new framework for future dining construction projects on campus to implement sustainable practices set forth by the LEED certification standards.
What is LEED?
Leadership in Energy and Environmental (LEED) was designed by the U.S. Green Building Council. It is committed to a sustainable, prosperous future through LEED, the leading program for green buildings and communities worldwide.
Dustin Stephany, PDC's Sustainable Building Coordinator, evaluates the sustainability application of various construction projects in areas including:
energy and water efficiency
healthy indoor air quality
waste minimization and selection of durable, regional materials with recycled content
Florida-friendly landscaping with functional outdoor spaces
The collaborative work with Business Services, PDC, dining partners and food service equipment suppliers highlights the difference between this new framework and the Green Building Council's standard LEED outline, explained Assistant Director of Business Services Bill McGinn.
Business Services strives to improve the UF experience for faculty, staff and students. Such efforts include periodic renovations of dining locations throughout campus. These renovations can range from a fresh coat of paint, updated equipment or new, comfortable seating.
"From a cost standpoint, these investments have the shortest pay back. Generally, high-performance, green buildings reduce operating costs and increase the net operating income for the life of the building," said Mr. McGinn.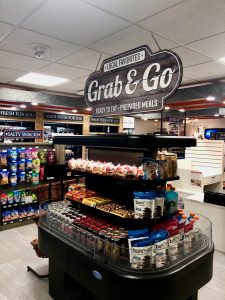 Business Services intends to achieve a LEED certification for all new and renovated food service construction projects on campus in support of the university's goal to create an ecofriendly environment in its road to achieve top five preeminent status. The Norman Hall reconstruction, recently completed in February 2020, was designed using eco-friendly strategies to meet these standards. Both locations were designed and constructed to save water, reduce energy consumption and decrease carbon dioxide emissions in the long run, according to Mr. McGinn. Norman Hall is projected to earn a Gold certification level.
"Becoming a top five institution can only be done with collaboration between entities with shared goals," said Mr. McGinn. "These include campus partners, equipment suppliers and various retail franchisors such as Starbucks, Chick-fil-A and others."
The LEED certification itself provides an outline for project teams to create healthy, highly efficient, and cost-saving green buildings, Mr. McGinn explained. However, this guide will also include a section that focuses on LEED certified food service equipment.
"UF prides itself as having the most LEED certified projects than any other public higher education institution and therefore we execute sustainability practices on just about every project," said Mr. Stephany. "With this framework, we hope to take a proactive approach to streamline the checks and balances by communicating upfront with our designers and contractors early so that we're all on the same page with our sustainability objectives."
Throughout campus, the Health Science Center Sun Terrace, Gator Corner and The Fresh Food Company have received LEED Gold certifications. While Business Services is responsible for the food services' buildings on campus, 81 other buildings on campus are LEED certified.
Aramark, the official food service provider for UF, is a committed partner to the university's sustainability goal and its "Rise to Five" status. The P.O.D. Markets on campus have already switched to recycled paper bags and designed with energy-efficient glass doors in refrigerated aisles. Likewise, Starbucks has provided their equipment list in order to allow environment-safe changes to be made at campus locations.
"My hope is with what we're doing, working together, that even if a project renovation doesn't meet the threshold, we still have a game plan on how to execute sustainable practices," said Mr. Stephany.