Gator Dining Services partners with Florida Cattle Ranchers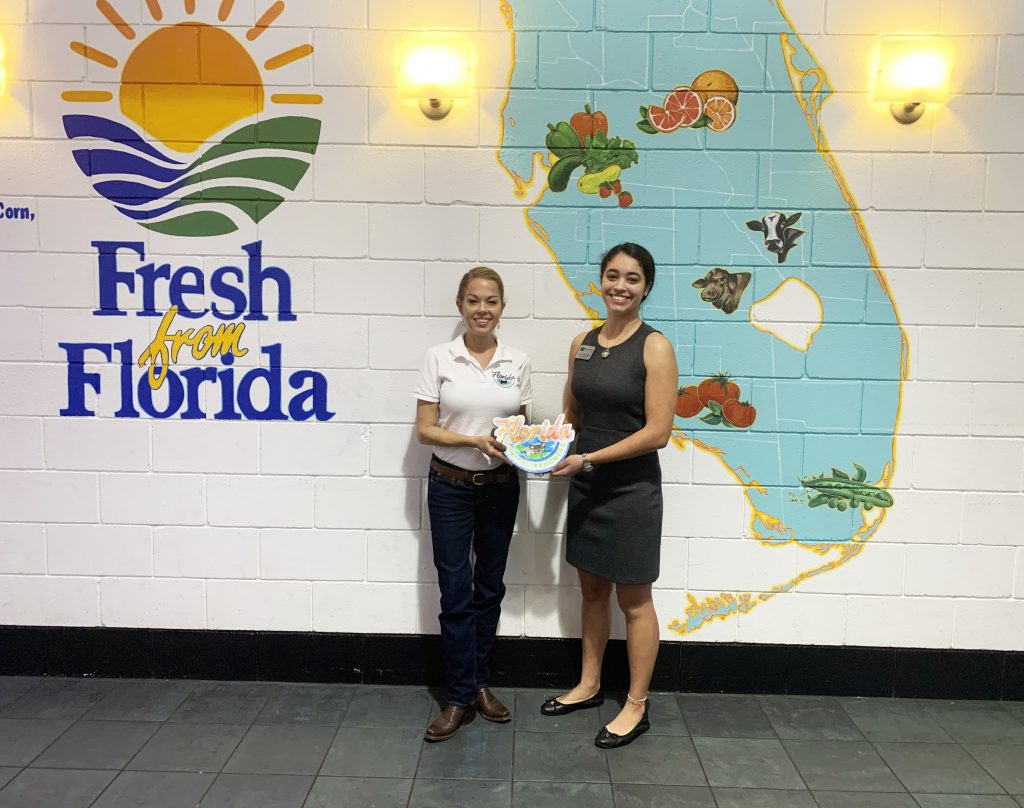 Starting in January 2020, Gator Dining Services/Aramark, the official food service provider of the University of Florida, began purchasing local beef products from Florida Cattle Ranchers (FCR). Through this partnership, Gator Dining Services (GDS) will incorporate "Fresh From Florida" beef into meals at the Fresh Food Company and Gator Corner Dining Center, furthering Dining Services' commitment to local product sourcing.
"Our partnership with Florida Cattle Ranchers is a responsible choice for people and the planet, as they are a local supplier whose commitments include wholesome quality beef and humane treatment of cattle, as well as transparency, conservation, sustainability and integrity," said Kayla Caselli-Bido, Gator Dining Services' sustainability manager. "We are proud to support their cause by purchasing and serving their products to our guests."
Florida Cattle Ranchers offers homegrown beef that is building a sustainable Florida. When Gator Dining Services purchases products from FCR, the company supports Florida's economy by preserving natural resources and ensuring a sustainable beef industry.
"Florida Cattle Ranchers is honored to supply Gator Dinning with our beef," said Kate Shuffitt, Florida Cattle Ranchers' vice president of sales and product management. "As supporters of Florida's largest land-grant university, we could not be happier with this partnership that's bringing Florida agriculture full circle."
The partnership could not have come to fruition without the help of University of Florida Institute of Food and Agricultural Sciences' (UF/IFAS) Field & Fork Campus Food Program. Through the UF/IFAS College of Agricultural and Life Sciences, this program works to provide opportunities for student collaboration and learning in sustainable agriculture and food systems. Core parts of the program include the Field & Fork Farm and Gardens, and the Alan and Cathy Hitchcock Field & Fork Pantry.
Anna Prizzia, the Field & Fork program director, identified Florida Cattle Ranchers as a supplier that could offer Gator Dining Services access to a supply of local beef. "We were excited to facilitate the opportunity for GDS and FCR to partner and to see Florida beef in our dining halls," she said.
Over the last year, Gator Dining Services has begun partnerships with several Florida food producers including:
• Nettles Sausage in Lake City, Florida
• Traders Hill Farm in Hilliard, Florida
• UF/IFAS Meat Processing Center in Gainesville, Florida
For more information on Gator Dining Services' commitment to sustainability, please visit www.gatordining.com/sustainability-2/.