UF Champions for Change awards celebrates achievements in sustainability, health and wellness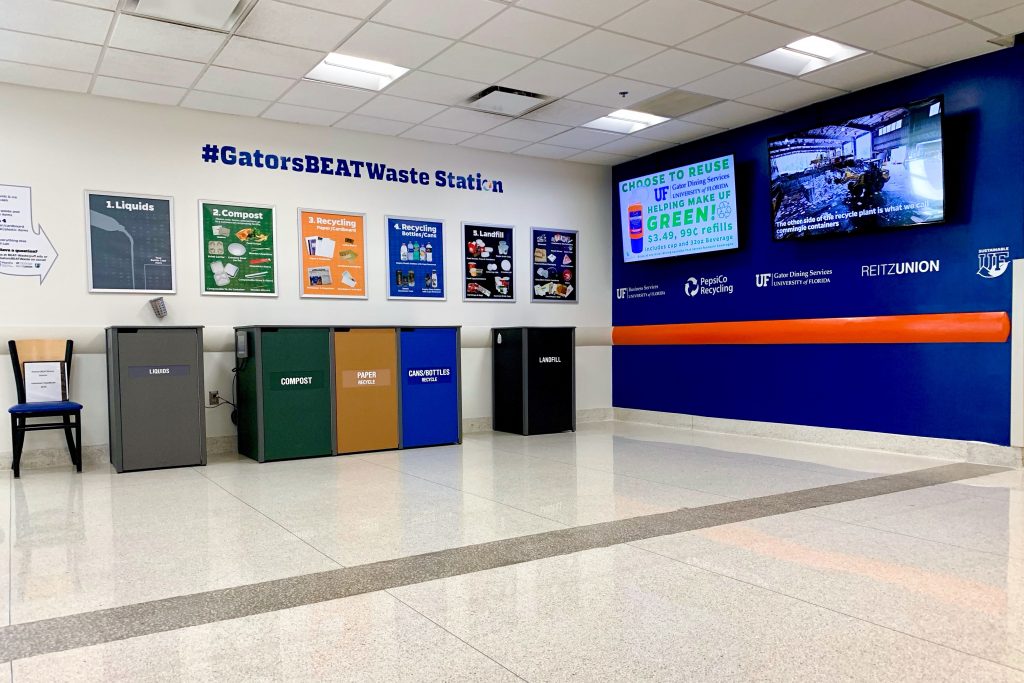 GAINESVILLE, Fla. — UF's Office of Sustainability and the Healthy Gators Coalition recognized ten individuals and groups for the annual Champions for Change awards.
These awards are presented annually to those in the university community who have made significant contributions in the areas of sustainability and health during their time at UF. Nominations are judged based upon the uniqueness of the achievement, the level of effort required, the commitment to sustaining the achievement, and the significance for personal growth or the impact of the achievement on the UF community.
This year's Champions for Change winners in the category of Health and Well-being include Emily Hendry, a leader for the Special Olympics College organization; Luke Farmer, founder of Just Older Youth (JOY); Gatorship, a student-run program; Dr. Della V. Mosely, leader of the Wellness, Equity, Love, Liberation, and Sexuality (WELLS) Research and Healing Collective.; and Dr. Lisa Merlo Greene, who has developed a recurring Wellness Week.
Winners from the category of Sustainability Kristina Rodriguez, an undergraduate student who founded the Strong Roots Movement; Angela Wilson, a champion for sustainability in her lab; Transportation & Parking Services and Planning, Design, & Construction for the work on Garage XIV; Ravish Paul and John Lawson, part of the Facilities Services Energy Management Group; and UF Business Services, Gator Dining Food Service, PepsiCo Recycling and Office of Sustainability for the #GatorsBEATWaste Station.
The nomination period is open for a month prior to the Office of Sustainability's annual Campus Earth Week events, which typically take place in early April. This year, the Champions for Change program received 30 nominations highlighting personal and professional achievements and contributions from faculty, staff, students and organizations at UF.
The Champions for Change awards ceremony to recognize recipients and celebrate nominees and nominators typically takes place during the Campus Earth Week events. Due to the COVID-19 outbreak and stay-at-home policies, the in-person ceremony has been postponed indefinitely. As of April 24, 2020, all nominees and nominators were notified and each of the winners received a digital version of their awards. The date for a future ceremony is unclear and the Office of Sustainability and Healthy Gators Coalition is making extra efforts to recognize the winners of the 2020 Champions for Change Awards via email, web and social media platforms.
"Each year, we receive dozens of nominations for individuals and organizations that are advancing sustainability or health and well-being at UF" said Matt Williams, director of the Office of Sustainability. "This year, these efforts are particularly inspiring as we move through these uncertain times together. While we are currently unable to celebrate in person, we look forward to continuing to recognize the 2020 Champions for Change for their incredible accomplishments."
For more information about the Champions for Change award program and to read about each of this year's winners, visit: https://sustainable.ufl.edu/news-events/champions-for-change-awards/.
###
Contact: Hannah Ulloa,
Communications Coordinator
hulloa@ufl.edu / 352.392.7578