Dwan Courtney appointed as Director of the Office of Small Business and Vendor Diversity
GAINESVILLE, FL – Dwan Courtney has begun her role as the Director of the Office of Small Business & Vendor Diversity (SBVD) as of Jan 22, 2021.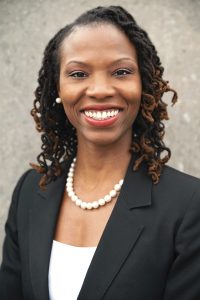 As a part of Business Services, a division of Business Affairs, SBVD provides services and support designed to facilitate the utilization of small diverse businesses by UF departments and academic units. As the director, through collaborative relationships with campus and local community and business leaders, Courtney will develop programs and services designed to encourage small businesses to participate in university procurement opportunities.
For more information, please click here.
Contact:
Jenn Moyer
Marketing & Communications Specialist
Business Services
Moyer13@ufl.edu