Gator Alumna launches BYPPOCampus, an eco-friendly, student-to-student campus food delivery program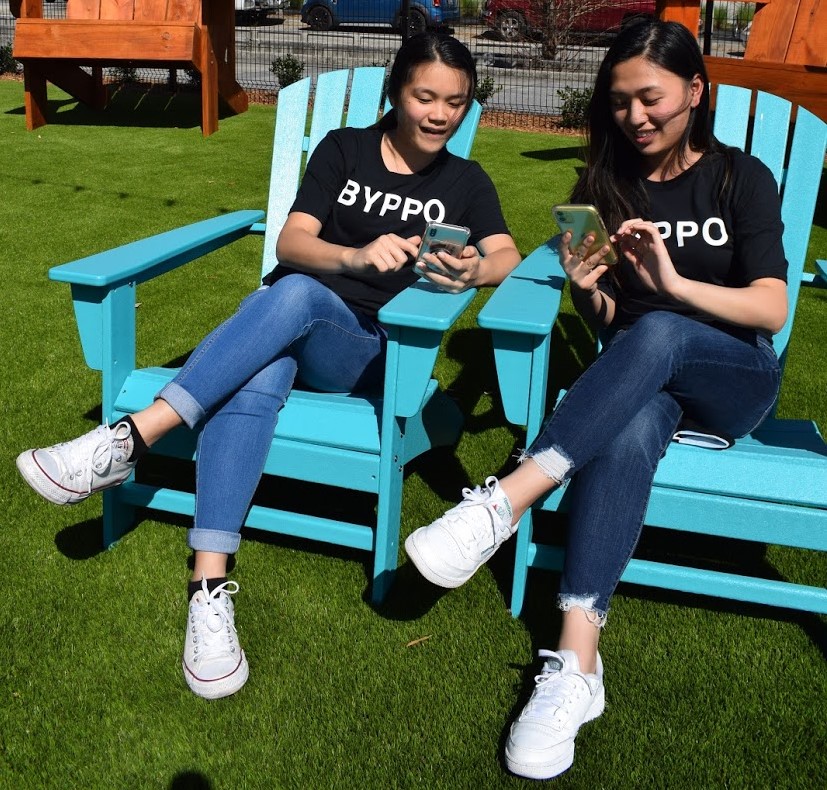 GAINESVILLE, Florida — Byppo Technologies ("Byppo"), Gainesville's innovative local food service platform, is partnering with Aramark, a global leader of acclaimed services in food, facilities, and uniforms, to bring a revolutionary campus dining experience to the University of Florida. Byppo will launch BYPPOCampus, an on-campus delivery service program–entirely staffed by students–to deliver food from UF Gator Dining directly to students in their dorms.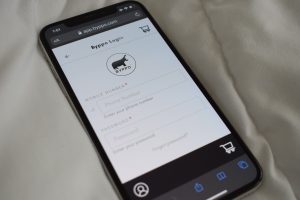 "The idea for Byppo was born at halftime during my first Gator football game. From there, Byppo has gone from an on-campus startup to an impactful business located at the heart of the Gainesville/UF community," said Victoria Liu, Founder and CEO of Byppo Technologies, LLC. "I am thrilled to bring Byppo to Gator Dining and provide a safe and fun way to explore and experience the convenient campus food scene while getting to connect with fellow Gators!"
Victoria is a double Gator, graduating in 2019 from the Fisher School of Accounting with both her Bachelor's and Master of Science in Accounting. She established Byppo to help local restaurants survive during the COVID-19 pandemic by providing an affordable yet innovative online ordering and delivery solution. Since then, she has expanded the service to other cities in the US.
BYPPOCampus provides a food service solution designed specifically for the unique environment of the college community. Employing advanced mobile ordering technology, BYPPOCampus creates a localized dining experience that benefits students and the environment by exclusively using energy-efficient scooters, public transportation, bikes, and walking to deliver food from on-campus locations. This enhances the student experience by not only giving guests more convenient options but also creating an eco-friendly networking opportunity right in the heart of the campus community. Through the BYPPOCampus app, students and young professionals can safely connect with like-minded peers and earn extra cash by delivering food to their peers in the process.
"We are thrilled to enter into this exclusive partnership with BYPPOCampus to provide unprecedented networks for Gator Nation," said David Vandenberg, Regional Vice President, Aramark Higher Education. "Food brings people together and our goal, by investing in this innovative experience, is to encourage students to safely connect to one another while enjoying amazing food prepared by the Gator Dining team."
According to Liu,  this partnership will solve three key issues: (1) providing a safe, eco-friendly, and convenient food service option for campus-goers; (2) enabling students to earn extra money without leaving campus; and (3) creating a fun environment for students to connect on campus.
BYPPOCampus will have its first official launch at the University of Florida in Fall 2021. The Gator community can learn more information and begin to sign up for early access to events and food giveaways with BYPPOCampus, by visiting www.byppocampus.com.
About Byppo Technologies, LLC (Gainesville, FL): Byppo Technologies is a food delivery service based in Gainesville, Florida, that is centered around the diverse community and businesses of the local food scene. Byppo aims to help small businesses, customers and drivers alike. Byppo aspires to make an all-inclusive platform for discovering new local eats. We partner with the best local restaurants in town to provide our users with a seamless food ordering experience. Our team members are all food enthusiasts hoping to help small, qualified restaurants grow and hungry users happy. Byppo is dedicated to making a key difference in the industry by offering affordable technologies and effective hands-on marketing.
About Aramark
Aramark (NYSE: ARMK) proudly serves the world's leading educational institutions, Fortune 500 companies, world champion sports teams, prominent healthcare providers, iconic destinations and cultural attractions, and numerous municipalities in 19 countries around the world with food, facilities, and uniform services. Because our culture is rooted in service, our employees strive to do great things for each other, our partners, our communities, and our planet. Aramark has been named to DiversityInc's "Top 50 Companies for Diversity" list, the Forbes list of "America's Best Employers for Diversity," the Human Rights Campaign Foundation's "Best Place to Work for LGBTQ Equality" and scored 100% on the Disability Equality Index. Learn more at www.aramark.com and connect with us on Facebook, Twitter, and LinkedIn.