Pepsi Stronger Together and Winn-Dixie Donating $25k to UF's Campus Food Pantry to Feed Students Through the Holidays and Beyond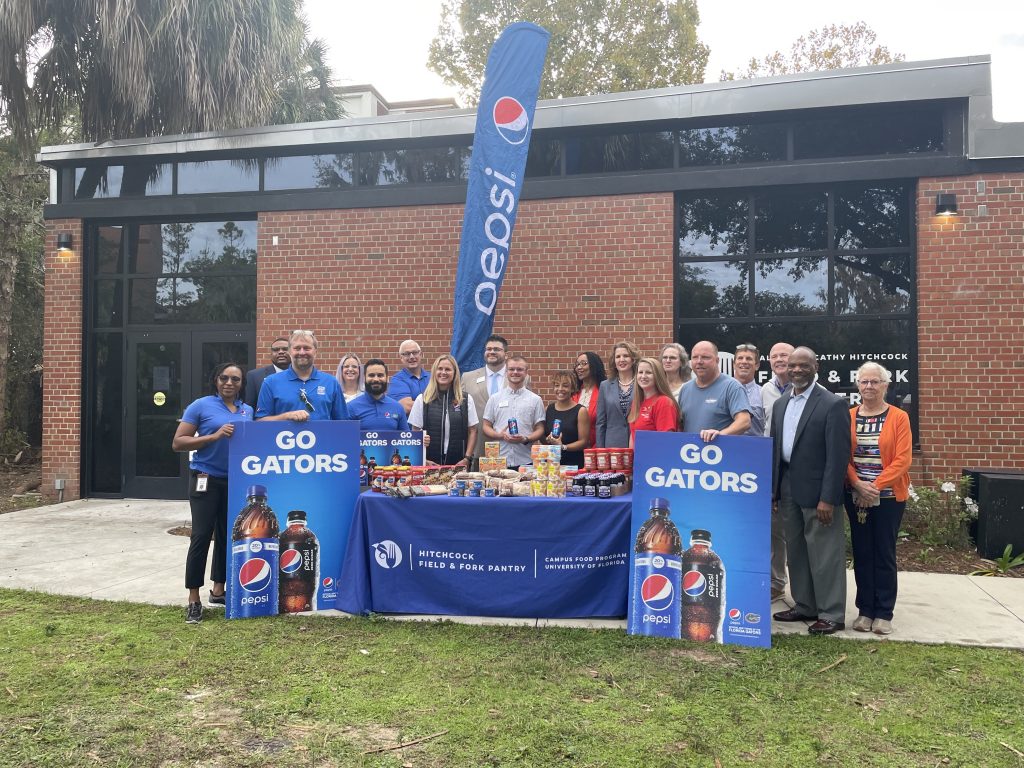 The Donation will Help the Hitchcock Field and Fork Pantry Provide for those Facing Food Insecurity at the University of Florida and Support this Year's Chop & Chomp/Beat FSU Food Drive.
Gainesville, FL, November 29, 2022 – Pepsi Stronger Together, PepsiCo's series of grassroots initiatives tailored to support local communities, and Winn-Dixie are supporting University of Florida's campus food bank, Alan and Cathy Hitchcock Field & Fork Pantry, with a $25,000 donation through the grocer's parent company's charitable foundation, Southeastern Grocers Gives Foundation, during the Chop & Chomp Beat FSU Food Drive.
The donation will help the University of Florida win a bit of a friendly competition against rival Florida State University to collect groceries and support its shared mission to provide food for those in need within the campus community. PepsiC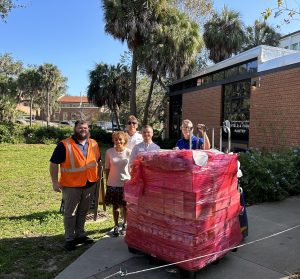 o and Winn-Dixie employees will be on-site on November 30 to deliver groceries and help the food pantry team sort and restock grocery items.
"The Field & Fork Pantry is a vital resource for our campus community, and it is only through strong partnerships, like those with Business Affairs and PepsiCo that we are able to build a more food-secure campus" said Dr. Heather White, Vice President for Student Life.
Established in 2015, the Hitchcock Field & Fork Pantry is part of the Field & Fork Campus Food Program — a project led by the Division of Student Life and UF College of Agricultural and Life Sciences.
"We're so grateful for Pepsi's partnership. Pepsi Stronger Together and Winn-Dixie's support comes to us at a critical time as our students and others in our community face current challenging economic conditions," said Eddie Daniels, Assistant Vice President for Business Services. "Generous donations like these play a vital role in helping us continue to provide this free resource to those facing various levels of food insecurity."
Pepsi Stronger Together and Winn-Dixie's donation will help fund supplies for this valuable campus resource, that offers basic staples, bread, and frozen meats, as well as fresh seasonal produce from the Field & Fork Farm and Gardens.
"From the inflationary pressures to hurricane damage across Florida, we know this has been a tough year for many as we head into the holiday season," said Candy Pitman, Foodservice Sales Director, PBNA South Division. "Pepsi Stronger Together is using our resources to bridge the gap between our local partners to help fight food insecurity for students in Florida and ease the burden for those in need."
The giveback is part of Pepsi Stronger Together's larger efforts to address food insecurity for students in Florida during what is often a difficult time of year, with an additional food donation at Nova Southeastern University and aligns with Winn-Dixie's commitment to support causes that are priorities to the communities it serves, including the fight against hunger.