Event Planners & Departments
Event Planners & Departments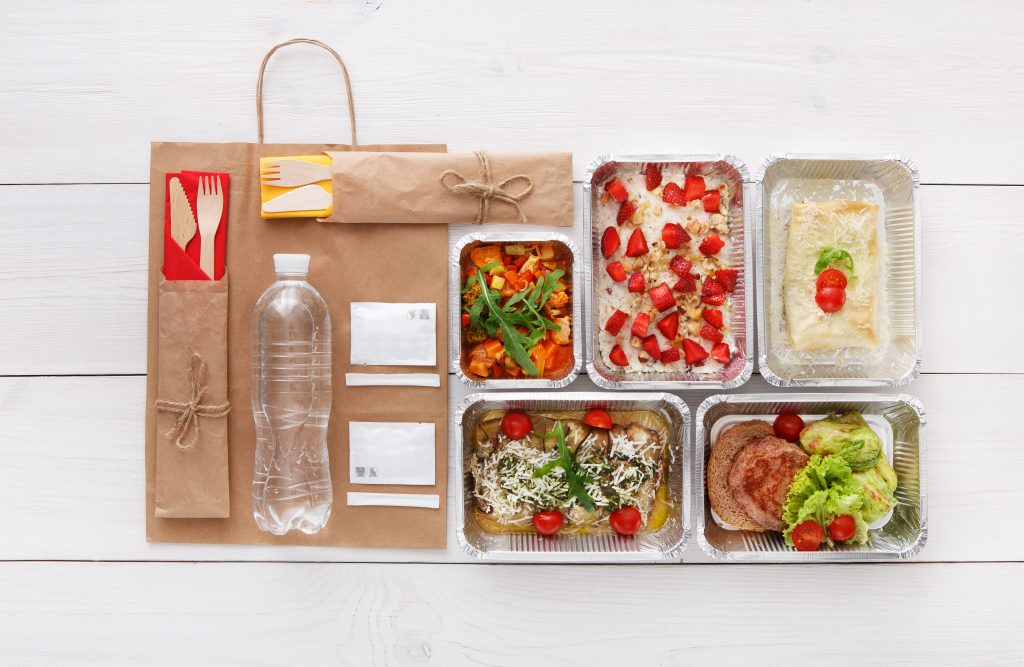 How to Plan Your Event
Read and understand the current Campus Events and Gathering Policies in response to COVID-19, effective July 1, 2020.
Submit your event safety plan through the GatorConnect Event Permitting System. Click here if you are a registered student organization. Click here for all others.
Once your event is approved, read and understand the current COVID Catering Guidelines for Event Planners, below, that Classic Fare Catering, as well as our Approved List of Caterers are following to keep your guests safe and to provide peace of mind to all who may be attending your event.
Choose your caterer based on your location. Classic Fare Catering is the exclusive caterer for many University of Florida locations, and you must utilize Classic Fare for those locations.
For any locations not on this list, you may utilize Classic Fare Catering or you can choose from our list of University approved caterers.
Work with your caterer and current COVID-19 guidelines to match the food, beverage, and service offer to your event needs.
Please consult the attached list of approved Pepsi products for your event.
COVID Catering Guidelines for Event Planners
As the University of Florida reopens this summer and fall, the University has developed guidelines for the resumption of campus events and gatherings. In order to promote safety and to provide peace of mind for your guests, the Office of Business Services has developed a guide for the safe offering of food and beverage services. Approved caterers are aware of and have agreed to provide food and beverage services according to this list of safety protocols. As an event planner, please understand the important role you play in ensuring the peace of mind and safety for event attendees.
Please note that your caterer has a full detailed set of these guidelines and can readily assist you as you plan a safe event.
Guest Safety Guidelines:
Event planners or venue managers are responsible for producing a roster with contact information for every person attending the event including guests, staff members, and catering employees. Such information must be maintained for a minimum of one month after the date of the event.
Guests are required to wear a face covering at all times at event except when eating or drinking.
Hand sanitizer should be placed in numerous locations throughout the event space for guests to utilize. Work with your caterer and your event site manager to ensure this.
Ensure proper social distancing at all times during your event. Work with your caterer to ensure the 6' rule is followed for seating areas, check in and reception areas, and at food and beverage service stations. If guests are mingling during your event, please guide them to practice the 6' rule.  Seats at dining tables must be spaced 6' apart, unless otherwise approved as part of your event safety plan.
For buffet service, guests should maintain social distancing of 6' in the food service line. Please work with your caterer to coordinate this.
Food Safety Service Guidelines:
All catering employees must wear a face covering and gloves while at the event
To ensure the highest level of guest safety, please utilize individually boxed or packaged meals.
Guests may serve themselves only when food is individually packaged or wrapped, including entrees, desserts, and beverages. If approved to utilize buffet service as part of your catering safety plan, be aware that buffet areas must be attended by a server, and the server must serve any food that is not individually wrapped or packaged. This may add additional staffing costs to your event.
Single service disposable wares must be utilized for your food service.
If utilizing a buffet, a sneeze guard barrier must be utilized between any open food and guests. Barriers may be supplied by the event planner, the caterer, or the event site management.
Coffee Service – An exception to the self-service restriction is for bulk coffee service. When possible, please utilize a coffee server for your event. If guest served, the caterer must provide: individually wrapped cups, stirrers and lids; individual packets of condiments (no decanters of milk or cream); and individual sanitizing wipes for guests to utilize after pouring their coffee. Signage must direct guests to wipe the coffee urn handle after use, and to not refill coffee from a previously used cup.
Waste – When utilizing single service disposable or compostable wares at your event, your event may generate added waste. Please work with your caterer or event site manager so that waste is properly disposed of and is not unsightly during your event.
Have a safe and successful event!
Contact Business Services for any questions or support.
Email: catering@bsd.ufl.edu
Phone: (352) 392-0306