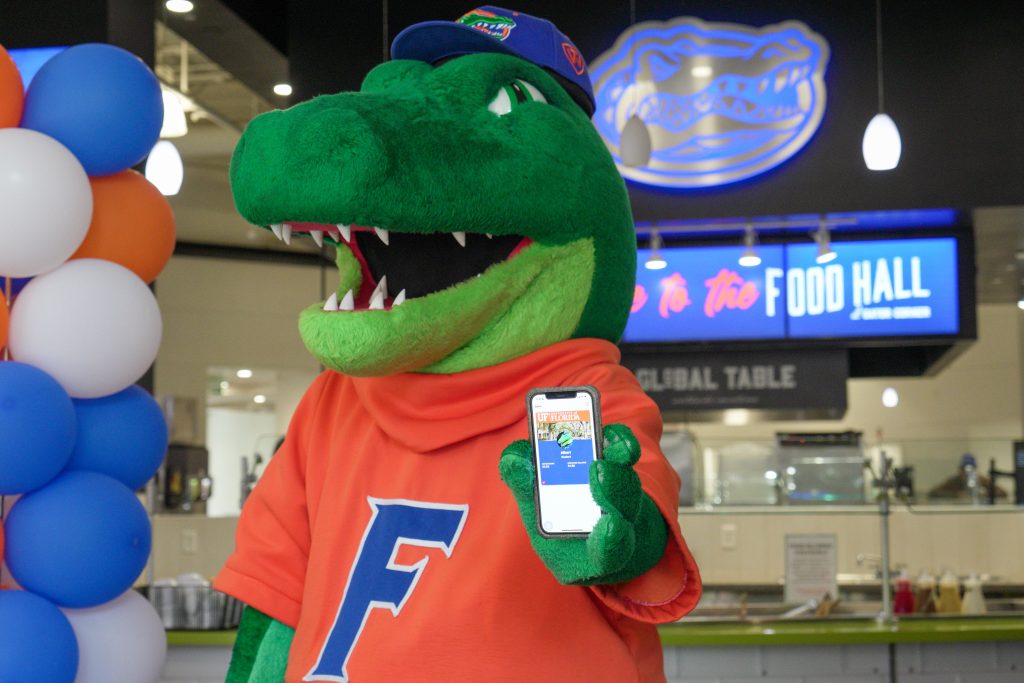 The GATORONE office is located on the mezzanine level of the UF Bookstore & Welcome Center.
We encourage you to submit your GATORONE application online.
All students are encouraged to get the Mobile ID unless their phone is not compatible or they need access to door readers that have not yet been upgraded.
Photo Requirements
The photo must be a JPEG (.jpg) file with dimensions of at least 480 pixels x 549 pixels (cropped).
Photo must be in focus and with appropriate lighting.
Photo needs to be solely of the individual with no evidence of others.
Photo should not be cropped from group shot.
Photos should not include sunglasses, headphones, ear pods, hats, caps, bandannas, face coverings, veils, scarves on the head or other accessories.  However, Hijabs or head coverings for religious purposes are permitted.  If you have questions about these restrictions, please contact the GATORONE office before submitting your photo.
Background needs to be solid with no items shown.
No hands should be visible.
Appropriate facial expressions only: No scowling, sticking out of tongue, puckering lips, etc.
Photo must be in color.
For additional information, please email gator1card@bsd.ufl.edu .