Lost Your GATOR ONE Card?
Lost Your GATOR ONE Card?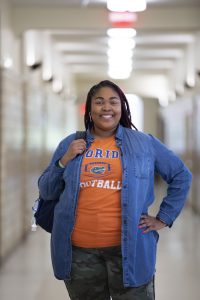 Please login with your GatorLink ID to immediately deactivate a lost or stolen GATORONE card. Please revisit the same website to reactivate your new GATORONE card.
If you find you are in possession of your GATORONE card after you reported it lost/stolen, please bring it to the GATORONE office and we will provide you with a free replacement card.
If your GATORONE card is also a Wells Fargo ATM Card, call 1-800-TO WELLS 24 hours a day. You will need to go to Wells Fargo to relink your card if you use your ATM card.
You can purchase a replacement GATORONE card for $15 at the Welcome Center/Reitz Union office and your accounts will be automatically transferred to your new card.
---
If you have lost your GATORONE card or if it has been stolen, you may be at risk of identity theft.  Please consider informing yourself about identity theft at privacy.ufl.edu/privacy/identity-theft.