Fall 2023 Wells Fargo Financial Literacy Webinars
To better assist students in building a financially successful future, Wells Fargo will hold four webinars about financial education at the beginning of this semester. All are welcome to participate and learn more about personal finances!
9/27  @ 4PM  Financial Health Goals
This section will discuss common financial goals, such as managing expenses, saving, building credit, reducing debt, planning for unexpected expenses, retirement, buying a home, and making large purchases. Additionally, it will cover how to handle life events.
Click the icon to join the Zoom meeting!
10/4  @ 4PM    Credit Fundamentals
This section will discuss credit basics, the 2 C's of Credit, key steps to building credit, improving your credit, getting ready to apply for credit, and credit tools and resources.
Click the icon to join the Zoom meeting!
10/11  @ 4PM    Graduating in an Uncertain Economy
This section will discuss three steps to prepare for an uncertain economy, effective time management while job hunting, and essential money basics such as budgeting and credit.
Click the icon to join the Zoom meeting!
10/18  @ 4PM   Protecting Yourself from Digital Scams
This section will discuss common online scams such as phishing, employment, dating, charity, and online shopping scams. Additionally, the webinar will provide fraud safety tips to protect your identity, data, accounts, and credit cards while in school and after graduation.
Click the icon to join the Zoom meeting!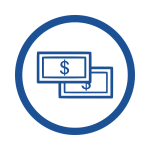 Looking for great tips, tools, and resources to help you with your money management before and during college?  Visit  wellsfargo.com/studentlife where you can find answers to your questions on a wide range of financial topics, attend webinars, watch videos, subscribe to timely newsletters and more.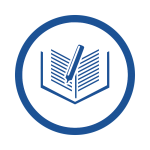 Hands on Banking®/El futuro en tus manos®  is a free, engaging, non-commercial financial education program in English and Spanish that teaches people in all stages of life about the basics of responsible money management, including how to create a budget, save and invest, borrow responsibly, buy a home, and establish a small business. Since 2003, Hands on Banking has reached nearly 7 million people through classes, workshops, webinars and websites.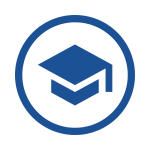 TFS Scholarships offers free access to more than 7 million scholarships and to $41 billion in college funding, so you can easily find the financial support that fits your needs. Best of all, most TFS scholarship opportunities come directly from great colleges and universities, not just from the competitive national scholarship pool. Consider TFS your trusted, time-saving pathway to the school you love and to the future you want.
Learn more at Tuition Funding Sources  and follow TFS on social media to access the Scholarship of the Day.